Welcome to our school website which I hope gives you a flavour of what our school is like. Whether you are visiting as a prospective pupil, parent, teacher, volunteer or Governor we hope to give you an insight into our school.
Our Primary School Academy is part of Victoria Academies Trust. The Victoria Academies Trust is a brand-new multi-academy trust established on 1st January 2014. The trust aims to build a family of outstanding schools who share a passion for powerful, immersive and creative learning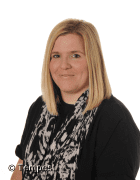 At Rowley Park Primary Academy in Stafford we aim to provide all children with a high quality learning curriculum full of experience and opportunities that prepare learners for life beyond school enabling children to make a positive contribution to the world in which we live.
We believe children learn best when lessons are fun, practical and challenging. I, along with the brilliant staff at RPA, have a drive and passion to ensure that every child has an exciting, purposeful education filled with fun and wonder – we love to see the children coming in with a beaming smile and leaving happy at the end of the school day.
We are committed to working in partnership with you to ensure that our children are the best that they can be and we very much look forward to welcoming you into our school family.
Mrs Annika Beaumont
Headteacher