Welcome to Nursery's Class Page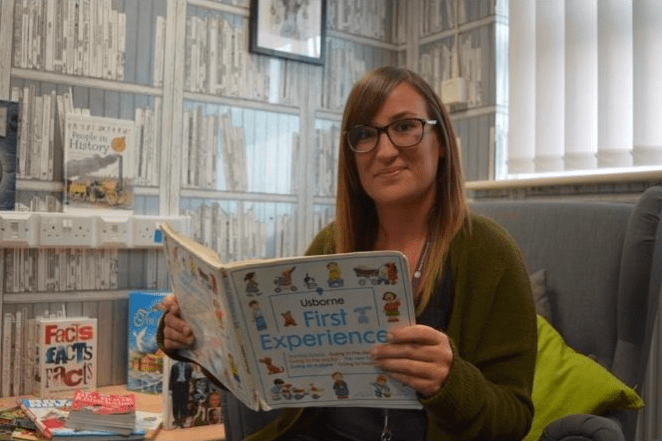 Kate Allen – Teaching Assistant
Diary Dates:
Thursday 13th December – Big Cultural Adventure Festival
Friday 14th December – Homework due date
Friday 14th December – Christmas Jumper Day
Friday 14th December – Zone Assembly at 9am
Wednesday 19th December – Class Christmas Party Afternoon
Thursday 20th December – Christmas Performance at Rising Brook Church: time tbc
Thursday 20th December – Break up – 12:00pm
A very big welcome!
Both myself and Miss Allen have been very impressed by how well all of the children have settled into nursery.  It has been lovely to see the children making new friends and gaining confidence in communicating with us and each other. We are looking forward to seeing them grow and develop over the coming year.
Follow Nursery on twitter here  @Natasha_Evans
Miss Evans
Our first challenge pack this half term is,
'The Big Multicultural Adventure'.
Our learning for this challenge will have strong links to understanding of the World.  We will begin by looking at ourselves and comparing our lives with other children in our class. We will find out about our local area and different cultures and countries around the world. For our hook, which will introduce our learning about other countries, we will be joining Reception class for a music and dance workshop.
Key Information
If possible could you put your child's name on all clothes' labels and water bottles to avoid them getting mixed up.
In addition to this, if there are any parents that have spare pants, trousers and skirts that they can donate to school it would be very much appreciated as sometimes accidents can happen and learning can be messy.
Class Bear
We are very excited to have a class bear, each week we will choose a child who has stood out for their behaviour/accomplishments who will take home the class bear for the weekend. The bear will go home with them on Friday and must be brought back to school on Monday. A diary will accompany the bear so it would be great if you could write a little piece about what your child has done over the weekend with the bear. It will be lovely to share the bear's adventures with the rest of the class. Please note that over the year all children will get a chance to take the bear home.
Staff
My classroom release time will usually be on Wednesday afternoons and Thursday mornings. During this time
Miss Allen will still be in the classroom and Mrs Leighton will lead the class. On Tuesday afternoons Miss Allen will be released and my self and Mrs Piddock will be in the classroom.
We will update the website throughout the coming year with important and helpful information.